By Christina Zdanowicz, CNN
Source: https://edition.cnn.com/2021/11/09/health/immunocompromised-covid-19-booster-wellness-trnd/index.html
(CNN)Double-masking, staying at home nearly 24/7 and rarely seeing people beyond his wife are still the way of life for kidney transplant recipient Andrew Linder, even after many in the United States are living like the pandemic has ended.Health officials are recommending third and even fourth shots to boost Covid-19 resistance for people with certain conditions, but that hasn't eased the fears of some immunocompromised people.Linder, 34, received the life-changing gift of a kidney from his wife, Emily, in September 2019. He will be on immunosuppressants for the rest of his life to keep his body from rejecting the organ.In March 2020, as Covid-19 cases started to shut down workplaces and cities, Emily moved in with her parents for months because she works with the homeless and people in the prison system and did not want to get her husband sick.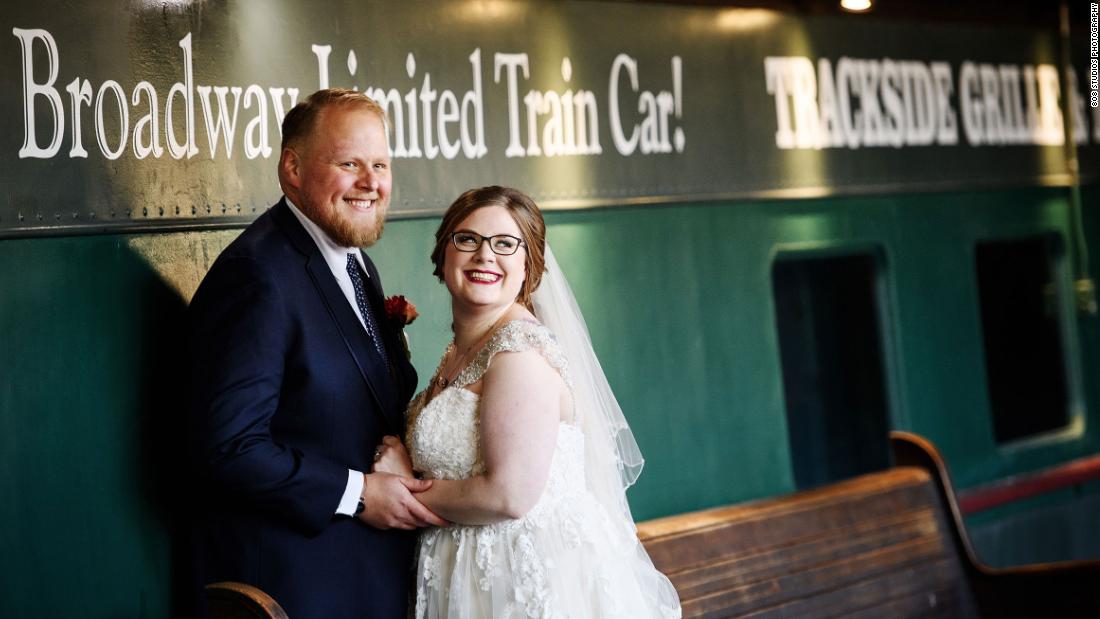 Andrew and Emily Linder got hitched a month before she gave him a kidney.The coronavirus vaccines brought some hope for the Linders, who live in Akron, Ohio. Andrew Linder had two doses of the Pfizer vaccine and later an additional dose and a booster. Hope quickly turned to heartbreak."I had no antibodies whatsoever. That was shocking and scary and sucky for sure," Linder told CNN. "I almost feel just as unsafe or if not potentially a little bit more unsafe now than at the beginning of the pandemic, just for the fact that I could get it at this point in time."
The pandemic isn't over for many
Linder is one of many moderately to severely immunocompromised people trying to protect themselves as a number of people across the US are going back to some version of their normal lives.The US Centers for Disease Control and Prevention estimates about 9 million people who live in the US, or about 3% of the population, are moderately to severely immunocompromised. That includes people in active treatment for cancers of the blood or for solid tumors, certain organ transplant and stem cell recipients, people with advanced or untreated HIV, and those who take high-dose corticosteroids or other drugs that may suppress their immune system.
A new study published by the CDC last week suggests people with compromised immune systems may need to receive three doses of a coronavirus vaccine and a booster shot to get as much protection afforded by two doses to those who are not immunocompromised. The effectiveness of the Pfizer and Moderna vaccines against Covid-19 hospitalization was 77% among immunocompromised adults versus 90% among immunocompetent adults.For transplant recipients like Linder and some other members of the immunocompromised community, the research showed that vaccine effectiveness was lower than that.